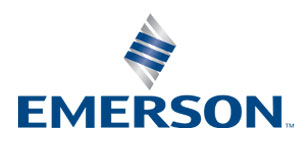 Emerson will attend Valve World Expo Düsseldorf to support the valve community and the entire European supply chain impacted by technology digitalization and the diversification and decarbonization of the industry.
"The groundbreaking trends in industrial digital transformation require advanced engineering, organization agility and greater collaboration to stimulate business innovation among the valve industry stakeholders. After nearly two years of exceptional distancing to stay safe, the opportunity to be in Dusseldorf is a welcome reunion," said Aurélien Tissot, Director Europe Marketing, with Emerson's valve business.
Emerson stand 1C52 at Valve World Expo will feature the latest innovations in valves, actuators and regulators. Our solutions will focus on severe service applications such as LNG, how to reduce fugitive emissions and how to decarbonize energy sources and fuels such as wind, hydrogen and biomethane.
Emerson will also share its lifecycle service strategy revolving around managed, remote, and connected services and how that will serve the European market and help solve the toughest challenges. Emerson experts will showcase the digital effectiveness of our product selection, transaction and delivery processes.